When I came up the idea of a scarf making challenge, I never dreamed there were so many different kinds of scarves out there. I am especially fascinated by scarves that are pretending to be some other mundane item. I suppose you could make any item out of fabric, stretch it's proportions and call it a scarf. I wonder if there are any knife and fork scarves, or ears of corn scarves, or skyscraper scarves???
From what I've found so far, I wouldn't be surprised.
So, my lovely Ring Your Neck participants, here is a funny list of pretender scarves:
If you're interested in joining us in our scarf-making adventure, go
HERE
.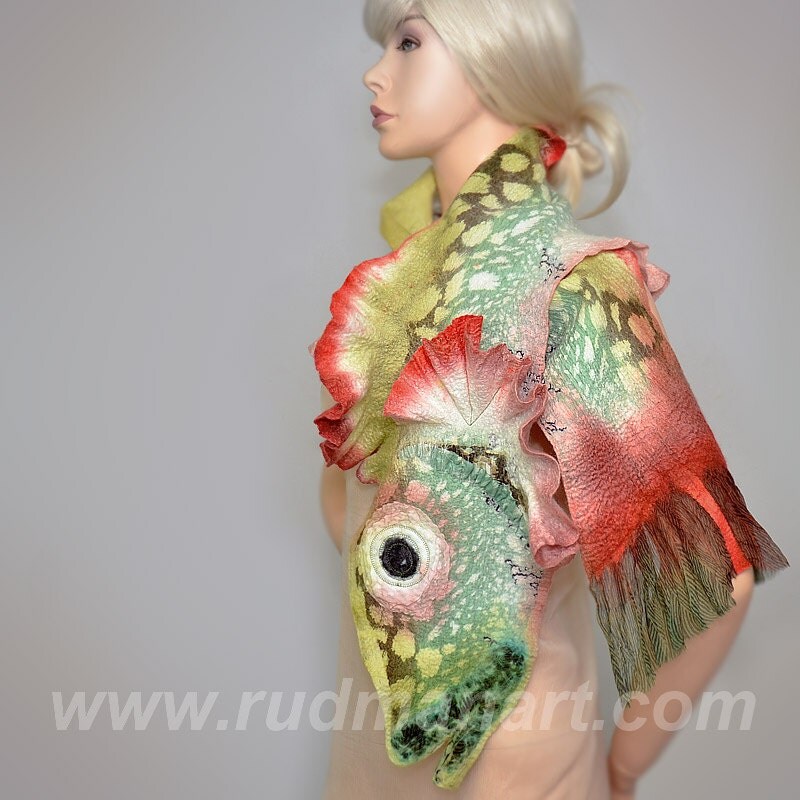 This nuno felt pike fish scarf is both bazaar and beautiful.
I found it at an etsy shop called RudmanArt.
[source]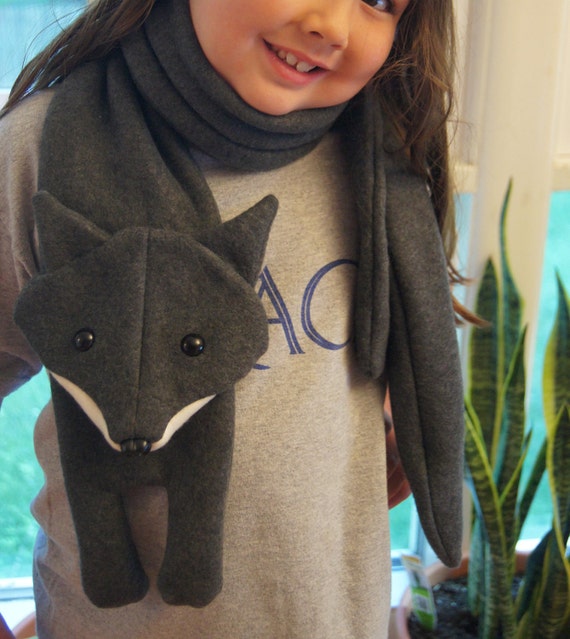 This scarf is pretending to be a fox stole.
You can buy the pattern for this fox scarf at
underthemountain's etsy store.
[source]
This scarf by Sachiko at Tea Rose Home is made from an old cardigan.
Sachiko jokes that this scarf looks like something a forest guardian would wear.
She may be right, but I'd wear it in a heartbeat.
[source and tutorial]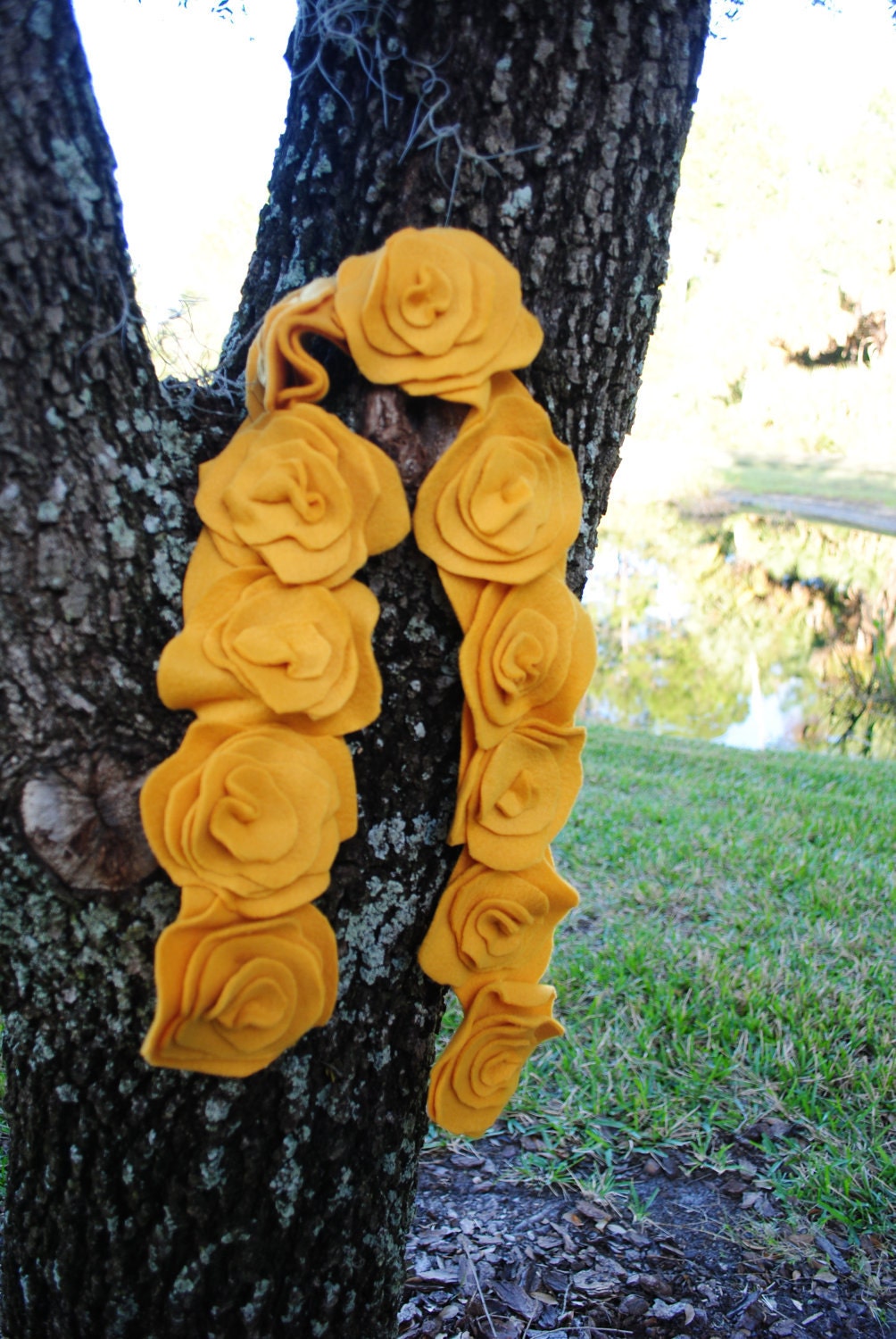 This fleece scarf is pretending to be a garland of flowers.
Lot's of cutting, but very little sewing....might not be too hard to try.
I found it at swiemann's etsy shop.
[source]
This rainbow scarf has a Velcro pocket in the pot o' gold!
So much fun for any little kiddo.
I found it at Childmade Tutorials.
[source and tutorial]
A bacon scarf!!!! LOL!!!!
I found this scarf featured on Geekologie.com,
but the source is goes to a broken link.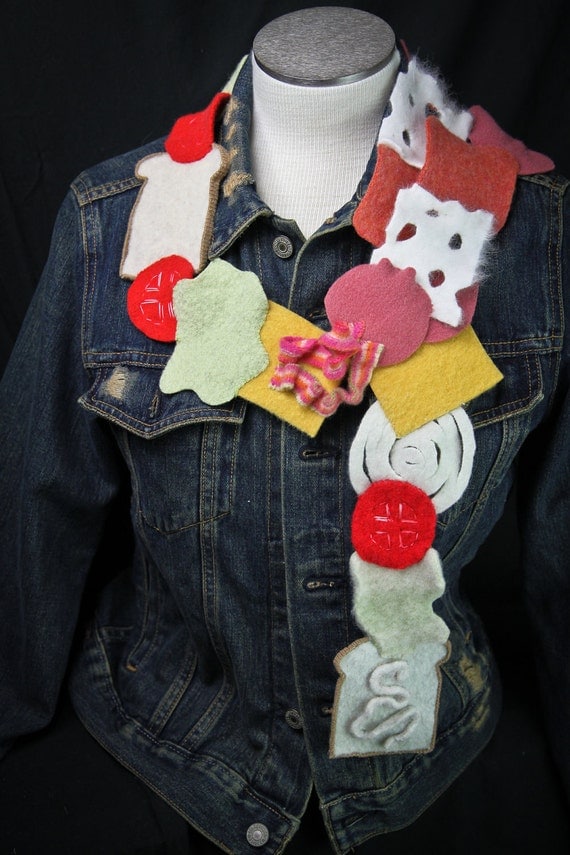 Since we're on the subject of food...
Here's a funny Dagwood Sandwich Scarf
by etsy shop thriftysitster.
[source]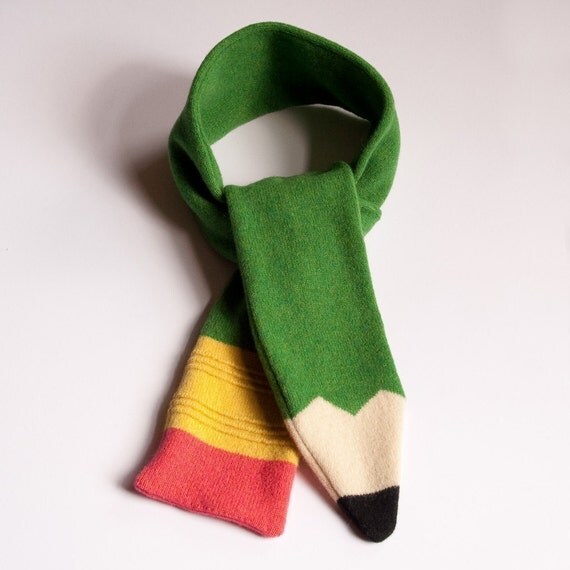 A pencil scarf by saracarr on etsy.
[source]